MAGIMIX 5200 XL (1100watt)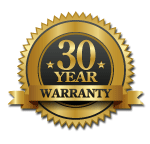 Magimix 5200 XL Product Detail
If you entertain a lot, batch bake or cook for your deep freeze, this model gives you all the scope you need.
Capacities: Shortcrust pastry 1.7kg, Bread dough 1.3kg, Brioche dough 1.1kg, Meat 1.4kg, Carrots 1.4kg, Egg whites 8.
Comes with: Blendermix attachment, 3.6 litre bowl, 2.6 litre Midi bowl, 1.2 litre Mini bowl, Stainless Steel Master Blade, Dough Blade, Egg Whisk, 2mm Slicing Disc, 2mm Grating Disc, 4mm Slicing Disc, 4mm Grating Disc, Citrus Press, Recipe book, Storage Box, 1100 W,
30 year guarantee motor, 3 year guarantee for parts and accessories, 1 year labour guarantee.
5200XL MATT CHROME MAGIMIX 1100W 4 DISKS, 3 B…
Out of Stock
5200XL WHITE MAGIMIX 1100W 4 DISKS, 3 BOWLS &…